Winc Monthly Wine Delivery - Special Offer for New Members
May 26, 2018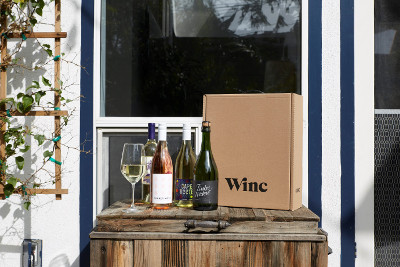 Disclosure: This is a US Family Guide Campaign. All opinions are my own.
Summer is almost officially here and it's a great time to sample Winc's wine delivery service. With more guests stopping by to enjoy the summer weather, enjoy hastle free wine ordering with Winc. Through our link, new members will receive $22 off their first order at Winc, with bottles starting at $13 each.


Winc is not your traditional wine club: "we are a direct-distribution global wine company that personalizes the entire wine experience - We are perfecting how wine is made, distributed, perceived and purchased via our Palate Profile quiz that recommends wine based on your unique tastes and I'll add enjoyed on behalf of a new generation of wine drinkers. It takes the hassle and guesswork out of picking a bottle from your local liquor store and delivers the perfect bottle directly to your doorstep. We do all this as part of our quest to improve the experience for consumers, create a platform for artisanal winemaking, and build a grape-to-glass supply chain that's sustainable for the planet. No more intimidating language and steep price points, and more joy in the act of sharing a bottle."



New members will receive $22 off their first month of Winc wine delivery.
Winc offers 4 bottles of personalized recommendations each month (or choose your own).
Simply answer 6 questions and choose red, white or both to get started.




Try Winc today: monthly wine club.



Unfortunately Winc is unable to ship wine to P.O. mailboxes or to the following states: Alabama, Alaska, Arkansas, Delaware, Hawaii, Kentucky, Michigan, Mississippi, Oklahoma, Rhode Island, South Dakota and Utah. All creators must be 21+. They recommend sending your order to your office where there will always be someone 21+ to sign.

Membership can be cancelled at any time by calling Member Services at (855) 282-5829 or via live chat available at winc.com between 6:00 a.m. and 5:00 p.m. Pacific Time, Monday through Friday and between 7:00 a.m. and 4:00 p.m. Pacific Time, Saturday and Sunday.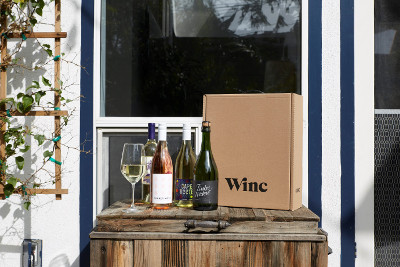 blog comments powered by

Disqus
Thank you for visiting.

SIGN UP FOR OUR NEWSLETTER:







© 2018 Mammanatty. All Rights Reserved.

---