Hotel Transylvania: Tranformania is Coming to Prime Video on Jan 14th
January 11, 2022

In the 4th installment of the spooky franchise, Hotel Transylvania: Transformania dives into the relationship between Dracula and his human son-in-law Johnny. This film brings all of the beloved Hotel Transylvania characters together again for a funny, laugh out loud, heartfelt journey with a positive message for the whole family. more...



---
Pure Flix Set to Release "A Show About Anthem Lights"
January 7, 2022

Pure Flix is launching a new animated show on January 12th for both kids and adults called "A SHOW ABOUT ANTHEM LIGHTS" featuring the real-life band members of the Christian band Anthem Lights. Fans of the Christian band Anthem Lights will laugh out loud and sing along as the band shares their everyday activities as a boy band in this fun new animated series more...



---
New Year, New You! Skin Care with Nature's Beauty
January 1, 2022

I am not big on New Year resolutions, but I do like the idea of better self care. What better way to start the new year than to take care of oneself. I definitely did not take care of my skin as a new mother, who has the time. But now, I make the time. Nature's Beauty plant-based line of cruelty-free bath and body care products, has a body butter that is perfect for the cold months ahead. more...



---
Spread Game - Fun with the Globetrotters - Save 20%
December 30, 2021

We had so much fun at the Harlem Globetrotters day game a couple of days ago! They played the Washington Generals, which I have to admit have some serious skills as well (shout out to #6). The game ended 75 to 89 for the Globetrotters, with loads of laughs and great shots to enjoy all through the game! There are still plenty of games to SAVE 20% with code: USFAM. more...



---
Purify My Heart: A Dialogue with Jesus Devotional Journal
December 15, 2021

Isabelle Joye shares her most inner thoughts and prayers, her struggles and triumphs and encourages us all to take time to sit with God. To enjoy the journey of life but to pause for a moment and have your time. Even if it is a small amount of time weekly. Purify My Heart contains 52 small chapters that would be easy to incorporate into our schedule to do just that, with room for notes to record our journey.Learn more at: more...



---
Giveaway: Two Rivers Coffee and Hot Cocoa Pods
December 12, 2021

The Two Rivers Coffee company launched its first products in April of 2012. TRC was making single serve cups in a small manufacturing plant where the company established the Brooklyn Bean Roastery brand. They now manufacture single serve coffee for its own brands as well as licensed products. They offer a fun and festive variety holiday boxes that would make a great gift this holiday season! Enter to win: more...



---
Establish Good Traditions and Practices with the Complimentary Generation to Generation Workbook
December 8, 2021

In the book Generation to Generation, Yael Eckstein shares the lessons of faith instilled in her by her parents that helped her to persevere following the sudden death of her father and gave her the hope and courage she needed to follow in his footsteps. There is now a free companion workbook to go along with this book offering valuable lessons of faith to share with your children and grandchildren. more...



---
Book Review: Renovating Your Mind by Patrick Egle
December 3, 2021

A devotional is a beautiful way to stay positive and continue your journey with God. Author Patrick Egle shares his light and personal experiences in such a beautiful and inspiring way, making this devotional one we should all read! It starts with January 1st, a perfect gift this time of year, for everyone, regardless of denomination. more...



---
Book Giveaway: Dash and Nikki and The Jellybean Game
December 1, 2021

It's funny how a fun game can sometimes teach fantastic life lessons. Dash and Nikki and The Jellybean Game rhyming book will do just that, offering tips for kids on being patient, sharing, learning how to save and more. It is so adorable and a great book to have on hand with a fun game all in one. A perfect choice for under the tree this year! more...



---
Book Giveaway: God With Us #GodWithUsMIN #MomentumInfluencerNetwork
November 19, 2021

This is such a beautiful version of stories from the Bible for kids of all ages to enjoy! God With Us offers 30 short chapters starting with the creation of Adam and Eve through the Revelation with a heartfelt postscript from the author. It is the perfect time of year to consider this book for under the tree for a child you know, especially one who may be struggling a little. more...



---
Tryazon: Homefree Cookies - the Treats you can Trust
November 18, 2021

For those of you who love cookies but have food allergies - Homefree cookies are for you! If you love to host - rest assured everyone can enjoy the plate of Homefree cookies you set out! We were lucky to get chosen as 1 of a 150 Tryazon party hosts happening this week! We have invited a small crowd over for a cookie taste test to find our favorite. What flavor cookie is your favorite? more...



---
Giveaway: The Wonder of Creation by Louie Giglio
November 16, 2021

The Wonder of Creation is the perfect gift for young children who love science and want to explore their faith. With 100 devotions in the book, each one features a scientific fact or an easy activity for exploring faith, a short Bible verse, and a closing prayer. Perfect for a lovely bedtime reading routine or a homeschool STEM curriculum, especially with the free Parent Discussion Guide! more...



---
Netflix's new film starring Julie Bowen - MIXTAPE debuts Dec 3rd
November 12, 2021

I still have a bag of mixtapes from the 80's in my basement and I cannot wait to see Mixtape on Netflix next month to bring back the memories and maybe even bring back up the mixtapes! Does anyone else remember trying to record songs from the radio or borrowing records to make the best compilation? Will you be watching Mixtape? I can't wait to see which songs they choose! more...



---
GIFT GUIDE 2021
November 11, 2021

With the supply chain uncertainty and things selling out fast - don't wait too long to start your Christmas shopping. I will be sharing gifts on my guide and adding to it all month long - stop by and tell me what gift you want most this year! more...



---
Book Tour & Giveaway: The Tin Whistle by Kathleen Shoop
November 10, 2021

The Tin Whistle is a great reminder that giving is so much more important than receiving! I loved reading this short story and didn't want it to end. A perfect and heartwarming Christmas story that will get you right into the Christmas spirit and one you will want to read each and every year around this time. more...



---
Giveaway: Clifford the Big Red Dog hits Theatres November 10th
November 5, 2021

I know you have been seeing the ads and it is time to get excited! Clifford the Big Red Dog is coming to theatres and Paramount+ on November 10th! See how Clifford grows from a cute, little, red puppy into the big red dog we all know and love! I can't wait to see Clifford in his new movie: Clifford The Big Red Dog. Enter to #win a fun swag bag full of goodies more...



---
Save 20% off all Orders of Grooming Products from Manscaped
November 3, 2021

Manscaped is the place to visit for grooming gift for all the men on your Christmas list! They offer lots of goodies, including body trimmers, deodorants, cologne, nail kits and more! Visit: manscaped.com/gifting to see all the goodies and automatically receive 20% off your order and free shipping. more...



---
Book Tour & Giveaway: 1% Better - The First Person with Down Syndrome to Complete an Ironman Triathlon
October 27, 2021

Whether you have a family member struggling with a disability or not, I recommend this great story to share with everyone. It is so inspirational, packed full of valuable tips for success. Tips we can all incorporate into our daily life, without any pain for gain! Stop by our sponsor site to enter to win a copy of 1% Better. more...



---
Step Up Your Health Routine with Dental Probiotics and Save 25%
October 26, 2021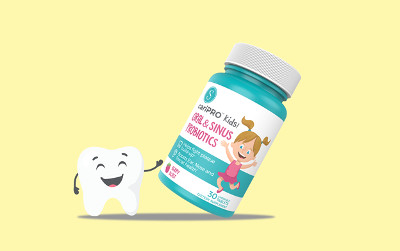 We are all familiar with probiotics as a solution to support gut health, but did you know we can now protect and support our teeth and gums with dental probiotics? The enormous benefits of a healthy oral microbiome has actually made dental probiotics the fastest growing category of probiotics in America! more...



---
Halloween 2021 Gift Guide
October 19, 2021

Spooky season is approaching and it's time to get into the Halloween spirit with some ideas for gifts and goodies. Check out some fun and spooktacular gift ideas from cookies, to magical brew, to fun surprises you can send right to your favorite ghosts and goblins more...



---
Are your Kids Rushing their Brushing? Allow Smile Brilliant to Show them What they're Missing with their Plaque Disclosing Tablets
October 15, 2021

My children and I have been trying a new product from Smile Brilliant. Plaque Highlighters are a fun way for kids & adults alike to work on their brushing regime! You will not believe the difference with your teeth after using this product. I am embarrassed to admit, we were not brushing long enough and Plaque Highlighters let us know! more...



---
Something Big Is Coming to Theatres and Paramount+ November 10th - Clifford the Big Red Dog - The Movie #LoveBig #CliffordMovie
October 14, 2021

I think each and every one of us has probably read the Scholastic Book Series "Clifford the Big Red Dog" by Norman Bridwell. I loved reading these books as a child and later as a mother, as well as the show on PBS. I can't wait to see him on the big screen in his new movie: Clifford The Big Red Dog. more...



---
Dare to Dream Big with a 2022 Dream Planner from Horacio Printing #giveaway #horacioprinting #2022DreamPlanner
October 13, 2021

Planning and organization are key for success. Allow the gorgeous Horacio Printing Christian Dream Planner to help you get organized and grow into the new year. Featuring four gorgeous designs, the hard part will be choosing which one to get! See which one I chose below and enter to win the White Marble Dream Planner for you! more...



---
DaySpring Christmas Shop is Open! #Christmascardgiveaway
October 5, 2021

It's a little hard to think about Christmas before Halloween but the DaySpring Christmas Shop is Now Open, offering lots of lovely Christmas cards, wrapping paper, decor, and gifts to get us in the spirit and prepared! Receive Free Shipping on U.S. orders with code: CHRISTMAS more...



---
It's Time to Get Looney with Space Jam: A New Legacy available to own October 5th on 4K, Blu-ray and DVD #SpaceJamMovie #giveaway
October 4, 2021

It is time to enter the serververse and witness the most epic basketball game ever between the Tunes and Goons in the comfort of your own home! Space Jam: A New Legacy is available to own tomorrow, October 5th on 4K, Blu-ray and DVD. Enter below to win a copy of this hilarious, looney tune movie the whole family can enjoy together. more...



---
Coloring Book Giveaway: A Home for Every Creature
September 29, 2021

Coloring is a great independent activity kids can enjoy for hours on end and young children ages 1-6 will enjoy adding their own color to some familiar creatures in the new book: A Home for Every Creature by artist Bradley Weaver. This is Bradley's 2nd coloring book and if you visit his site you can hear his 2008 song of the same name that inspired this book. more...



---
Macy's VIP Sale: Save Up to 30% Off #MacysVIP #win
September 28, 2021

Now is a great time to stock up on your favorites and save 30% at Macys.com. Plus, enter Macy's VIP giveaway on Savings.com for a chance to win one of five $100 e-gift card prizes to spend at Macy's. Spend over $100 and receive a $25 rebate, too. Giveaway ends on Oct. 4th more...



---
TV Crime Series: Vindication - Season 2 #VindicationMIN #win
September 24, 2021

We have been catching up with the new crime series Vindication on Pure Flix. Vindication is a faith-based police drama that follows Detective Gary Travis and his investigative work. Solving a unique case each episode. Season 2 is now streaming on Pure Flix every Wednesday night through October 27th. more...



---
Book Giveaway: Roar Like a Lion by Levi Lusko
#RoarLikeALionMIN #roarlikealion #tommynelsonbooks
September 20, 2021

In the book Roar Like a Lion, Levi Lusko helps kids build up their faith so they are prepared for tough times. Lovers of lions are going to love all the facts and cool stuff they learn as they read along. This book is a wonderful way to grow and learn. I had planned to read one daily, but they are so good, I often read a few each day! You can too! more...



---
Cartoonito is a hit on Cartoon Network and HBO Max
See the Show List and Cartoonito Mobile Tour Schedule
September 16, 2021

Cartoon Network and HBO Max have a block just for preschoolers this Fall! Some of our favorites are back and some new ones make an entrance starting at 6am to noon, Monday through Friday, here in New England. These shows inspire children to be creative, caring, curious, and courageous, shows that encourage kids to be themselves! more...



---
Straight Outta Nowhere: Scooby-Doo Meets Courage the Cowardly Dog
The all-new animated film available today on Digital & DVD
September 14, 2021

Today is the release of the brand-new, full-length animated family film: Straight Outta Nowhere: Scooby-Doo Meets Courage the Cowardly Dog by Warner Bros. Home Entertainment. Scooby-Doo, our favorite mystery-solving mutt, teams up for the first time with Courage the Cowardly Dog. more...



---
LET'S CONNECT
SEARCH
ABOUT MAMMMANATTY

Hello and welcome, my name is Natalie.
I love to post about gift ideas, movies, books, beauty, with fun reviews and giveaways. I currently reside just outside Boston, MA with my husband and two children. Thank you for stopping by!


POPULAR POSTS


GIFT GUIDE 2021
With the supply chain uncertainty and things selling out fast - don't wait too long to start your Christmas shopping. I will be sharing gifts on my guide and adding to it all month long - stop by and tell me what gift you want most this year! more...


Sweet Suite at Home Round up!
#SweetSuiteathome #TheToyInsider
Earlier this month, I attended one of the greatest virtual toy parties of the year to learn all about the hottest toys coming out for the holidays and I cannot wait to share some of our favorites in my recap of the most fun afternoon ever! The Toy Insider is the place to go to see all the latest and greatest toys of the year and they host the best Toy Party ever. more...


Simply Earth Essential Oils Recipe Box
Simply Earth Essential Oils are the best on the market. This is one of my favorite subscription boxes. Essential oils can be used for so much, from around the home, to beauty care. New subscribers receive the months box, a bonus box, and a $40 gift card code for only $39 with code: MAMMANATTYFREE more...
ARCHIVES