Book and Movie Spotlight: A Man Called Otto
March 21, 2022

I just love a good book and loved the way A Man Called Otto was written (and translated) with a definite "British" english vocabulary. What a great story, despite the darker theme with the character wanting to commit suicide throughout. I thought it was done very well and laughed out loud many times. I just had to read the book before seeing the movie, and before seeing the movie with Tom Hanks, I had to see the original. All three are great. more...



---
Save 20% on All Harlem Globetrotters Games Across the Country
December 6, 2022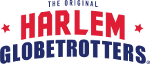 It is that time of year again - The Harlem Globetrotters are coming to a city near you! My family and I look forward to seeing a game every year. With lots of laughs, skills and points! It is a fun family experience. Save 20% with code: USFAM more...



---
GIFT GUIDE 2022
December 1, 2022

This time of year has really come along super fast as usual! As we wind down from a glorious Thanksgiving weekend, it is time to start talking about Christmas. I will be adding gifts all month long and sharing items on my gift list as well as my children's lists and of course the hottest gifts this year and more! What is on the top of your wish list this year? more...



---
Book Spotlight: Living in the Light by Byron Edwards
November 26, 2022

I immediately jumped right in to this story and the main character Jake Fleming. A young, early forties man, with a great job and even better mindset. A good man, who admits his faults, both past and present. He is very likable and shares his experiences, obstacles and miracles in the story Living in the Light. You will not want to put this book down! more...



---
Gift Guide: Artist Tricia Robinson's Colorful Art Collection
November 8, 2022

I have been learning about artist Tricia Robinson and her whimiscal collection of adorable and colorful drawings with ones we can color and others just to adore and be inspired by. Tricia has created a magical, colorful world for us all to enjoy with her collection of coloring books, prints, mugs, pillows, journals, and much more. more...



---
New Animated Film on Netflix - Wendell & Wild #Halloween #movie
October 29, 2022

I received an early look at the upcoming stop-motion animated film, WENDELL & WILD, which is now available on Netflix. An interestingly fun and unique movie, a perfect choice for movie night with your family to celebrate Halloween, please note the suggested age is over 8. Check out the trailer below. Who came up with this perfect Halloween treat and comedic adventure? Henry Selick and Jordan Peele, who else!! Check out the trailer more...



---
Burn Rubber with Batwheels DC Now Playing on Cartoonito and HBOMax
October 19, 2022

Calling all parents of preschoolers. Are you ready to burn rubber with the Batwheels team? Fight crime along with Bam (The Batmobile), Bibi (The Batgirl Cycle), Redbird (Robin's Sports Car), Batwing (The Batwing Jet Plane), and Buff (The Bat Truck) who have banded together to oppose evil, combat crime and clean up the streets of Gotham City alongside Batman, Robin and Batgirl. more...



---
Celebrate Halloween with Spooky Greetings from Lovepop
October 16, 2022

Halloween definitely kicks off the beautiful Fall season and I love the many colors of the leaves turning here in New England already. The cooler air brings along Halloween and what a great way to start the season by sending fun pop-up cards and gifts to celebrate Halloween with fans and kids of all ages. more...



---
Book Release & Giveaway: If Mama Ain't Happy by Rachel Norman
October 11, 2022

Author Rachel Norman understands how us mums can sometimes put every one and every thing before ourselves. If you are a new mum or looking for ways to make time for yourself, pick up the new book: If Mama Ain't Happy. This book offers lots of strategies to discover much needed limits and boundaries, a great tool to incorporate daily tips for a calmer, happier Mama. Learn why minding healthy boundaries is good for the whole family. more...



---
Book Tour & $50 Giveaway: Cinder Bella ('Tis the Season Book 3) and Always Noel ('Tis the Season Book 4) by Kathleen Shoop
September 6, 2022

Celebrate Christmas with heartwarming and beautiful stories from author Kathleen Shoop. Shoop will have you believing in magic and miracles and offer hope with lovely Christmas stories. Each and every one will warm your heart and put you in the Christmas spirit! more...



---
Support Your Body From Within with Ameo Life Products
August 13, 2022

Sometimes our bodies cry out for help and we can only get so much through good nutrition. I have been learning all about and trying Ameo Life products and the benefit of silver. My favorite product is the amazing Silver Gel. It is perfect for irritated skin and quickly helps heal cuts, dry skin, bug bites and more. more...



---
Book Tour & Giveaway: Shell House, Mindful Writers Retreat Series
August 3, 2022

A compelling new beach read from the authors of Mindful Writers Retreat. From new love to old love... even the love of a house plays host to generations of special events at Shell House. Beautifully situated between the Atlantic Ocean and Silver Lake, this magnificent home is the perfect setting for inner transformation and life-changing beach memories! more...



---
Eco Lips Mongo Kiss - The Perfect Multi-Purpose Lip Balm
July 21, 2022

Summer is the perfect time to protect our lips and keep them moisturized. I am loving all the different flavors of Eco Lips Mongo Kiss, a fun balm you can feel good about using. Not only is it Fair Trade Certified, the ingredients are ethically sourced, organic, and non-GMO lip care. (you could even eat them because they are edible). All from a fantastic Certified B Corporation that we already know and love! more...



---
Join Bugs, Lola, and the rest of the Looney Builders in Bugs Bunny Builders, coming to Cartoonito July 25th
July 18, 2022

It's almost time to join Bugs, Lola and the rest of the Looney Tune Construction Crew on Cartoonito July 25th. The Looney Tune Construction Crew love to help the citizens of Looneyburg with all sorts of zany building projects. Tune in to see the crew build all kinds of construction including a fun water slide, a thrilling new racetrack and an out of this world ice cream sundae utilizing their super looney tools and souped-up vehicles. more...



---
Tickets are Now Available for Paws of Fury: The Legend of Hank
July 14, 2022

Summer movies are the best to get a break from the heat and on top of my list is Paws of Fury: The Legend of Hank featuring some of our favorite voices including Ricky Gervais, Samuel L. Jackson, and Michael Cera as the massive hound Hank. This fun and furious family movie will have you laughing out loud. Find more information below and check your local listings to see this must see movie today! more...



---
Book Release: What Will They Think? by Grace Valentine
July 12, 2022

In this inspiring guide for young women, Grace Valentine shines a spotlight on nine courageous women in the Bible who lived their faith boldly. What Will They Think? is a question that consumes many women and may even stop them from living the lives God has called them to live. It's time to be bold! Learn from Scripture about women who were bold and spoke up because it was the right thing to do! more...



---
Naked Mole Rat Gets Dressed Premiers TODAY! (June 30) on Cartoonito/HBO Max
June 30, 2022

Mo Willems' Naked Mole Rat Gets Dressed: The Underground Rock Experience premiers today, Thursday, June 30 on Cartoonito/HBO Max. This fun family animated rock-opera is based on Willems' New York Times best-selling picture book, Naked Mole Rat Gets Dressed, and offers lots of laughs with a great reminder that authenticity is the best accessory to wear! more...



---
Enter to Win a $60 Gift Code to Novica.com #artisangifts
June 29, 2022

Stop on by my instagram page and look for the picture featured and make sure to comment before July 7, 2022 to enter to win a $60 gift code you can use at Novica.com to get lovely handmade gifts or sign up for their "Undiscovered" subscription box to receive 5 amazing gifts from Mexico. more...



---
Baketivity - A Baking Box for Kids! Sign up for Summer Camp & Save
May 27, 2022

I am always searching for fun things to do with my daughter and baking is a big thumbs up for her. So what is better than a baking subscription box filled with pre-measured ingredients and simple, kid-friendly instructions, colorful lessons, and educational games. We have been trying Baketivity for a few months and it is amazing. This fun box cannot be easier to enjoy! more...



---
Tomorrow is Salonpas Day! Sign up for a free Large Pain Relief Patch
May 17, 2022

Salonpas, the number one doctor-recommended brand of pain relief patches in the United States, celebrates freedom from pain tomorrow, Salonpas Day (May 18th). To celebrate, the company is offering 100,000 free Salonpas® Pain Relief Patches to the public (while supplies last). Mark your calenders and sign up at TrySalonpas.com. more...



---
Stop Goal-Setting and Start Goal-Living with the new book A More Beautiful Life: A Simple Five-Step Approach to Living Balanced Goals with HEART
May 3, 2022

They say "don't judge a book by its cover" but sometimes it's the cover that catches your eye and I love the cover of A More Beautiful Life book with its pretty colors and flowers! Inside author Whitney English shares a fun way to incorporate the HEART acronym to discover new life changing routines, with easy exercises that will adjust your mindset. more...



---
In the mood for a Fun Rom-Com? Farm to Fork to Love is the Perfect Lazy Afternoon Movie #farmtoforktolove #romcom #moviereview
April 8, 2022

I love a good rom com, especially one surrounded by food!! Farm to Fork to Love is a great lazy afternoon watch. With lots of laughable moments, romantic moments, and fun watch! A real sweet movie you can enjoy with your kids in the room! Available on a few streaming channels, check out the trailer and get more information here: more...



---
Pure Flix celebrates Easter with a Great Selection of Movies
#PureFlixEasterMIN #MomentumInfluencerNetwork #WIN
March 28, 2022

For all Christians who celebrate Easter, it is a time for remembering the sacrifice that Jesus made for us all. Pure Flix offers a great selection of Easter movies to prepare us for the Easter season. Explore these films to help deepen your understanding of this monumental moment in human history with many choices sure to leave you feeling encouraged and inspired! more...



---
Easy Vegan Home Cooking by The Jazzy Vegetarian Laura Theodore
March 14, 2022

I love watching cooking shows and have for quite sometime! I have a few favorites shows and channels and PBS was my first and favorite channel for a long time! I still enjoy many shows on this channel and one of my favorite shows was The Jazzy Vegetarian with Laura Theodore. Although, I am not a vegetarian, I love making fun veggie sides and Laura always shared many great recipes and tips! more...



---
Pure Flix New Animated Series Release "A Show About Anthem Lights" #WIN
March 13, 2022

The leading faith and family-friendly streaming video-on-demand service Pure Flix has released its first ever animated series (on January 12, 2021) with "A Show About Anthem Lights". Fans of the Christian band Anthem Lights will laugh out loud and sing along as the band shares their everyday activities as a boy band in this fun new animated series filled with tongue-in-cheek humor. more...



---
Buy Tickets Today! Tyson's Run in Theaters March 11th + a $20 Amazon Giveaway #TysonsRunMIN #MomentumInfluencerNetwork
March 4, 2022

I am always drawn to feel-good movies! Uplifting stories with faith, courage, and inspiration. Tyson's Run is that type of movie with a main character on the autism spectrum. After being homeschooled for most of his life, he attends public school for the first time at the age of 15 and he meets some nice people, and some not so nice people. But, he finds his way and his passion in this heartfelt movie more...



---
Fun Gift Ideas for Kids! Cookie Subscription Box: Gramma in a Box
February 26, 2022

My daughter and I have been really enjoying the subscription box: Gramma in a Box. Every month, for a few months now, we receive a fun box of goodies with a theme, from Halloween, Thanksgiving, Christmas, Cats & Dogs, and this month was X's & O's, lips and hearts for a fun Valentine treat! Gramma in a Box is a great gift idea for kids near or far that you can send to directly or enjoy together. Each box is filled with 12 baked cookies, four colored frostings, lots of different sprinkles and ingredients to create a candy craft, too! more...



---
Book Giveaway: Create your Garden of Eden by Elizabeth Mannette - Identify Your God-Given Purpose in 7 Easy Steps
February 24, 2022

Finding your purpose seems the best possible feeling one could achieve! I'd like to believe that many of us may have multiple purposes throughout life. Only because I currently find myself back in school (and loving it) and am hoping this challenge is leading me to my new purpose. Do you know your purpose? Author Elizabeth Mannette offers exercises and easy steps to help you find your God-given purpose in her new book Create your Garden of Eden. more...



---
Book Giveaway: The Flirtation Experiment Offering Wives Suggestions on how to add Magic, Mystery, and Spark into your Everyday Marriage
February 7, 2022

Marriages are not always sunshine and roses! They take work and dedication. Two Christian women have shared their marriage experiences hoping to inspire wives to renew their flirty fun back into their marriages in The Flirtation Experiment, written to help cultivate a deep connection with your husbands. No matter how many years you have in your marriage, this fun book and light read could give you the tools to add a little magic and spark into the everyday! more...



---
Movie Code Giveaway! The Tiger Rising
February 3, 2022

Do you believe in magic? You may notice a bit of it in the new movie The Tiger Rising starring two of my favorites, Queen Latifah and Dennis Quaid. But, it is Christian Convery who plays 10 year old Rob who steals the movie and will steal your heart in this beautiful story about loss, grief and bravery! Come watch the trailer and enter to win a digital code to see the movie in your home. more...



---
Giveaway: Blade Butler - The Best Cleaning Product for Ceiling Fans
February 1, 2022

Cleaning is something we all need to do and I really appreciate easy to use products to help us get the job done faster and more efficiently. The Blade Butler does just that, this new and genius product cleans the dirty dust off our ceiling fans fast and easy, trapping the dirt inside the bag instead of allowing dust and debris to get in the air and fall to the floor or all over our furniture. Helping us breath easier, too. more...



---
Subscription Box: Missologist Cocktail Recipe Box
January 28, 2022

It may be dry January for many, but not everyone wants to give up their weekend fun. I love subscription boxes and recently came upon one that is alcohol themed. Although no alcohol is ever included in these boxes, what you do get is all the ingredients you need to make fun delicious recipes, you just have to provide the alcohol. These fun monthly boxes always have a theme, January's box is all about rum! Aye aye captain, it's time to get your shaker out and start shaking. more...



---
Tom and Jerry Cowboy Up - Available on Digital and DVD Jan. 25, 2022
January 24, 2022

Saddle-up for some fun with the all-new western-themed animated film Tom and Jerry Cowboy Up coming to Digital and DVD January 25th from Warner Bros. Home Entertainment. Tom and Jerry are back in action in this fun, full-length animated family film. Our favorite cat and mouse duo find themselves in the wild west where they help save a ranch from the hands of a greedy villain. Cowboys and cowgirls of all ages will love this western fun with toe-tapping tunes and hilarious hijinks. more...



---
THE TIGER RISING - In Theaters Today! January 21st #TigerRisingFilmMIN #TheTigerRising
January 21, 2022

I am so excited to see Queen Latifah and Dennis Quaid in this beautiful adaption of the book by the same name written by Kate DiCamillo. Watch the trailer and get excited too! It sounds like a powerful tear jerker for sure! Out in theaters today! Also, visit the link for tickets, more information and great educational resources more...



---
Hotel Transylvania: Tranformania is Coming to Prime Video on Jan 14th
January 11, 2022

In the 4th installment of the spooky franchise, Hotel Transylvania: Transformania dives into the relationship between Dracula and his human son-in-law Johnny. This film brings all of the beloved Hotel Transylvania characters together again for a funny, laugh out loud, heartfelt journey with a positive message for the whole family. more...



---
Pure Flix Set to Release "A Show About Anthem Lights"
January 7, 2022

Pure Flix is launching a new animated show on January 12th for both kids and adults called "A SHOW ABOUT ANTHEM LIGHTS" featuring the real-life band members of the Christian band Anthem Lights. Fans of the Christian band Anthem Lights will laugh out loud and sing along as the band shares their everyday activities as a boy band in this fun new animated series more...



---
New Year, New You! Skin Care with Nature's Beauty
January 1, 2022

I am not big on New Year resolutions, but I do like the idea of better self care. What better way to start the new year than to take care of oneself. I definitely did not take care of my skin as a new mother, who has the time. But now, I make the time. Nature's Beauty plant-based line of cruelty-free bath and body care products, has a body butter that is perfect for the cold months ahead. more...



---
Spread Game - Fun with the Globetrotters - Save 20%
December 30, 2021

We had so much fun at the Harlem Globetrotters day game a couple of days ago! They played the Washington Generals, which I have to admit have some serious skills as well (shout out to #6). The game ended 75 to 89 for the Globetrotters, with loads of laughs and great shots to enjoy all through the game! There are still plenty of games to SAVE 20% with code: USFAM. more...



---
Purify My Heart: A Dialogue with Jesus Devotional Journal
December 15, 2021

Isabelle Joye shares her most inner thoughts and prayers, her struggles and triumphs and encourages us all to take time to sit with God. To enjoy the journey of life but to pause for a moment and have your time. Even if it is a small amount of time weekly. Purify My Heart contains 52 small chapters that would be easy to incorporate into our schedule to do just that, with room for notes to record our journey.Learn more at: more...



---
Giveaway: Two Rivers Coffee and Hot Cocoa Pods
December 12, 2021

The Two Rivers Coffee company launched its first products in April of 2012. TRC was making single serve cups in a small manufacturing plant where the company established the Brooklyn Bean Roastery brand. They now manufacture single serve coffee for its own brands as well as licensed products. They offer a fun and festive variety holiday boxes that would make a great gift this holiday season! Enter to win: more...



---
Establish Good Traditions and Practices with the Complimentary Generation to Generation Workbook
December 8, 2021

In the book Generation to Generation, Yael Eckstein shares the lessons of faith instilled in her by her parents that helped her to persevere following the sudden death of her father and gave her the hope and courage she needed to follow in his footsteps. There is now a free companion workbook to go along with this book offering valuable lessons of faith to share with your children and grandchildren. more...



---
Book Review: Renovating Your Mind by Patrick Egle
December 3, 2021

A devotional is a beautiful way to stay positive and continue your journey with God. Author Patrick Egle shares his light and personal experiences in such a beautiful and inspiring way, making this devotional one we should all read! It starts with January 1st, a perfect gift this time of year, for everyone, regardless of denomination. more...



---
Book Giveaway: Dash and Nikki and The Jellybean Game
December 1, 2021

It's funny how a fun game can sometimes teach fantastic life lessons. Dash and Nikki and The Jellybean Game rhyming book will do just that, offering tips for kids on being patient, sharing, learning how to save and more. It is so adorable and a great book to have on hand with a fun game all in one. A perfect choice for under the tree this year! more...



---
Book Giveaway: God With Us #GodWithUsMIN #MomentumInfluencerNetwork
November 19, 2021

This is such a beautiful version of stories from the Bible for kids of all ages to enjoy! God With Us offers 30 short chapters starting with the creation of Adam and Eve through the Revelation with a heartfelt postscript from the author. It is the perfect time of year to consider this book for under the tree for a child you know, especially one who may be struggling a little. more...



---
Tryazon: Homefree Cookies - the Treats you can Trust
November 18, 2021

For those of you who love cookies but have food allergies - Homefree cookies are for you! If you love to host - rest assured everyone can enjoy the plate of Homefree cookies you set out! We were lucky to get chosen as 1 of a 150 Tryazon party hosts happening this week! We have invited a small crowd over for a cookie taste test to find our favorite. What flavor cookie is your favorite? more...



---
Giveaway: The Wonder of Creation by Louie Giglio
November 16, 2021

The Wonder of Creation is the perfect gift for young children who love science and want to explore their faith. With 100 devotions in the book, each one features a scientific fact or an easy activity for exploring faith, a short Bible verse, and a closing prayer. Perfect for a lovely bedtime reading routine or a homeschool STEM curriculum, especially with the free Parent Discussion Guide! more...



---
Netflix's new film starring Julie Bowen - MIXTAPE debuts Dec 3rd
November 12, 2021

I still have a bag of mixtapes from the 80's in my basement and I cannot wait to see Mixtape on Netflix next month to bring back the memories and maybe even bring back up the mixtapes! Does anyone else remember trying to record songs from the radio or borrowing records to make the best compilation? Will you be watching Mixtape? I can't wait to see which songs they choose! more...



---
GIFT GUIDE 2021
November 11, 2021

With the supply chain uncertainty and things selling out fast - don't wait too long to start your Christmas shopping. I will be sharing gifts on my guide and adding to it all month long - stop by and tell me what gift you want most this year! more...



---
Book Tour & Giveaway: The Tin Whistle by Kathleen Shoop
November 10, 2021

The Tin Whistle is a great reminder that giving is so much more important than receiving! I loved reading this short story and didn't want it to end. A perfect and heartwarming Christmas story that will get you right into the Christmas spirit and one you will want to read each and every year around this time. more...



---
Giveaway: Clifford the Big Red Dog hits Theatres November 10th
November 5, 2021

I know you have been seeing the ads and it is time to get excited! Clifford the Big Red Dog is coming to theatres and Paramount+ on November 10th! See how Clifford grows from a cute, little, red puppy into the big red dog we all know and love! I can't wait to see Clifford in his new movie: Clifford The Big Red Dog. Enter to #win a fun swag bag full of goodies more...



---
Save 20% off all Orders of Grooming Products from Manscaped
November 3, 2021

Manscaped is the place to visit for grooming gift for all the men on your Christmas list! They offer lots of goodies, including body trimmers, deodorants, cologne, nail kits and more! Visit: manscaped.com/gifting to see all the goodies and automatically receive 20% off your order and free shipping. more...



---
Book Tour & Giveaway: 1% Better - The First Person with Down Syndrome to Complete an Ironman Triathlon
October 27, 2021

Whether you have a family member struggling with a disability or not, I recommend this great story to share with everyone. It is so inspirational, packed full of valuable tips for success. Tips we can all incorporate into our daily life, without any pain for gain! Stop by our sponsor site to enter to win a copy of 1% Better. more...



---
Step Up Your Health Routine with Dental Probiotics and Save 25%
October 26, 2021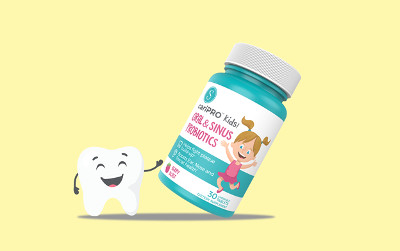 We are all familiar with probiotics as a solution to support gut health, but did you know we can now protect and support our teeth and gums with dental probiotics? The enormous benefits of a healthy oral microbiome has actually made dental probiotics the fastest growing category of probiotics in America! more...



---
Halloween 2021 Gift Guide
October 19, 2021

Spooky season is approaching and it's time to get into the Halloween spirit with some ideas for gifts and goodies. Check out some fun and spooktacular gift ideas from cookies, to magical brew, to fun surprises you can send right to your favorite ghosts and goblins more...



---
Are your Kids Rushing their Brushing? Allow Smile Brilliant to Show them What they're Missing with their Plaque Disclosing Tablets
October 15, 2021

My children and I have been trying a new product from Smile Brilliant. Plaque Highlighters are a fun way for kids & adults alike to work on their brushing regime! You will not believe the difference with your teeth after using this product. I am embarrassed to admit, we were not brushing long enough and Plaque Highlighters let us know! more...



---
Something Big Is Coming to Theatres and Paramount+ November 10th - Clifford the Big Red Dog - The Movie #LoveBig #CliffordMovie
October 14, 2021

I think each and every one of us has probably read the Scholastic Book Series "Clifford the Big Red Dog" by Norman Bridwell. I loved reading these books as a child and later as a mother, as well as the show on PBS. I can't wait to see him on the big screen in his new movie: Clifford The Big Red Dog. more...



---
Dare to Dream Big with a 2022 Dream Planner from Horacio Printing #giveaway #horacioprinting #2022DreamPlanner
October 13, 2021

Planning and organization are key for success. Allow the gorgeous Horacio Printing Christian Dream Planner to help you get organized and grow into the new year. Featuring four gorgeous designs, the hard part will be choosing which one to get! See which one I chose below and enter to win the White Marble Dream Planner for you! more...



---
DaySpring Christmas Shop is Open! #Christmascardgiveaway
October 5, 2021

It's a little hard to think about Christmas before Halloween but the DaySpring Christmas Shop is Now Open, offering lots of lovely Christmas cards, wrapping paper, decor, and gifts to get us in the spirit and prepared! Receive Free Shipping on U.S. orders with code: CHRISTMAS more...



---
It's Time to Get Looney with Space Jam: A New Legacy available to own October 5th on 4K, Blu-ray and DVD #SpaceJamMovie #giveaway
October 4, 2021

It is time to enter the serververse and witness the most epic basketball game ever between the Tunes and Goons in the comfort of your own home! Space Jam: A New Legacy is available to own tomorrow, October 5th on 4K, Blu-ray and DVD. Enter below to win a copy of this hilarious, looney tune movie the whole family can enjoy together. more...



---
LET'S CONNECT
SEARCH
ABOUT MAMMMANATTY

Hello and welcome, my name is Natalie.
I love to post about gift ideas, movies, books, beauty, with fun reviews and giveaways. I currently reside just outside Boston, MA with my husband and two children. Thank you for stopping by!


POPULAR POSTS


GIFT GUIDE 2021
With the supply chain uncertainty and things selling out fast - don't wait too long to start your Christmas shopping. I will be sharing gifts on my guide and adding to it all month long - stop by and tell me what gift you want most this year! more...


Sweet Suite at Home Round up!
#SweetSuiteathome #TheToyInsider
Earlier this month, I attended one of the greatest virtual toy parties of the year to learn all about the hottest toys coming out for the holidays and I cannot wait to share some of our favorites in my recap of the most fun afternoon ever! The Toy Insider is the place to go to see all the latest and greatest toys of the year and they host the best Toy Party ever. more...


Simply Earth Essential Oils Recipe Box
Simply Earth Essential Oils are the best on the market. This is one of my favorite subscription boxes. Essential oils can be used for so much, from around the home, to beauty care. New subscribers receive the months box, a bonus box, and a $40 gift card code for only $39 with code: MAMMANATTYFREE more...