BOOK GIFT IDEA: Wounded Tiger by T. Martin Bennett
November 27, 2023

This book has received rave reviews from critics and readers alike, and now you have the opportunity to get your hands on a copy for free. Visit woundedtiger.com to read the first few chapters and experience the gripping tale of courage, survival, and resilience! more...



---
GIFT GUIDE 2023
November 1, 2023

It's time to start thinking about the Holidays. We have a lot of good stuff to chat about. I will be sharing some new and popular items as well as past favorites that are always an easy go-to gift idea for many people on your list. Please share your favorites below and enter to win in our giveaway. more...



---
Giveaway & New Movie Release: The Hill
August 20, 2023

Nothing beats a good summer movie and you will want to add The Hill to your list. The Hill is a movie about a boy who pursues his dreams of playing baseball despite health obstacles and other surprising obstacles, too. This is a very moving movie which will encourage you to follow your dreams and to never give up hope!! Grab a friend and go see this inspiring new movie in theatres August 25th more...



---
Giveaway: Superior Source Vitamins!
August 9, 2023

Summer is here and in full swing and are you taking your vitamins? Make it easy with Superior Source and their line of Vitamin B6, B12, Vitamin D3, Vitamin C, Vitamin A, Zinc Plus and more. Learn more about Superior Source below and enter to win a 5 pack of vitamins. Thanks to Superior Source more...



---
Giveaway: Peach Skin Sheets
July 21, 2023

PeachSkinSheets has launched 8 new Caribbean inspired colors!! They are so vibrant and colorful! If you haven't heard about PeachSkinSheets - you need to check them out! The material is so soft and has moisture-wicking properties to keep you cool - hot sleeper and hot flasher approved! These sheets are the SOFTEST sheets ever, you will want a set for every bed in your home.more...



---
Central Perk Coffee - Three New Blends
May 25, 2023

If you are a fan of the fun hit TV series "Friends", you may already know about Central Perk Coffee. With fun names like: "How You Doing?", "Pivot Blend" and "We Were on a Coffee Break", Central Perk Coffee now offers 3 new blends: "Oh.My.GAWD!", "Gunther!" and "Moo Point". Please read on to learn more about these fun new flavorful blends. more...



---
Review & Giveaway: Celebrate National Women's Health Month with Superior Source Vitamins
May 16, 2023

May is National Women's Health Month and what better way to celebrate than to take our supplements! We all know how important supplements are for woman's health and I have been learning about Superior Source Vitamins. Have you heard about this brand? Please learn more about Superior Source and enter to win a prize pack worth $75 more...



---
Force of Nature - Cleaning Products without any Harsh Chemicals
April 25, 2023

Once I had babies, I knew I would never clean the same again. Where I would once use harsh chemicals, without much thought, I now look for and purchase only non-toxic solutions and after much research, I feel like I have hit the jackpot with Force of Nature. Force of Nature helps me keep my home clean and disinfected without any harsh chemicals or smells. more...



---
Bababoo and Friends is Now Available at Barnes & Noble
April 14, 2023

Are you looking for a great gift idea for children four and younger? Drop into Barnes and Noble and look for Bababoo and friends, this adorable toy line offers educational and sustainable wooden toys with meaningful and fun characters and stories. Young explorers will love going on all sorts of adventures with these toys. more...



---
Book and Movie Spotlight: A Man Called Otto
March 21, 2023

I just love a good book and loved the way A Man Called Otto was written (and translated) with a definite "British" english vocabulary. What a great story, despite the darker theme with the character wanting to commit suicide throughout. I thought it was done very well and laughed out loud many times. I just had to read the book before seeing the movie, and before seeing the movie with Tom Hanks, I had to see the original. All three are great. more...



---
Save 20% on All Harlem Globetrotters Games Across the Country
December 6, 2022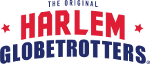 It is that time of year again - The Harlem Globetrotters are coming to a city near you! My family and I look forward to seeing a game every year. With lots of laughs, skills and points! It is a fun family experience. Save 20% with code: USFAM more...



---
LET'S CONNECT
SEARCH
ABOUT MAMMMANATTY

Hello and welcome, my name is Natalie.
I love to post about gift ideas, movies, books, beauty, with fun reviews and giveaways. I currently reside just outside Boston, MA with my husband and two children. Thank you for stopping by!


POPULAR POSTS


Simply Earth Essential Oils Recipe Box
Simply Earth Essential Oils are the best on the market. This is one of my favorite subscription boxes. Essential oils can be used for so much, from around the home, to beauty care. New subscribers receive the months box, a bonus box, and a $45 e-gift card code for only $29.99 with code: MAMMANATTYFREE more...


Sweet Suite at Home Round up!
#SweetSuiteathome #TheToyInsider
Earlier this month, I attended one of the greatest virtual toy parties of the year to learn all about the hottest toys coming out for the holidays and I cannot wait to share some of our favorites in my recap of the most fun afternoon ever! more...


GIFT GUIDE 2022
With the supply chain uncertainty and things selling out fast - don't wait too long to start your Christmas shopping. I will be sharing gifts on my guide and adding to it all month long - stop by and tell me what gift you want most this year! more...